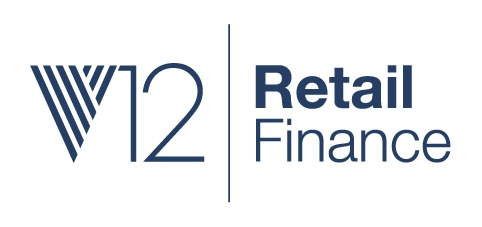 0% Finance Available at Oak Furniture House - helping you make your dream home a reality
Looking to refurbish your home? If you are looking to purchase a lot of furniture, we can offer up to 36 months interest free credit - conditions and minimum spend apply.
With V12 retail finance, we are able to offer our customers the ability to apply for finance to fund purchases from oakfurniturehouse.co.uk using V12's simple application process. Just select the products you wish to purchase and select the option to pay by finance, complete your application for a quick decision. Once accepted by v12*, you will be asked to use V12 e-sign facility to sign the credit agreement and we will be notified to dispatch your products.
V12 will make your agreement live and your monthly repayments will commence as detailed in your agreement.
*subject to age & status. T&C's and minimum spend apply. You must agree to the lender's terms and conditions and electronically sign the credit agreement before we can dispatch the goods to you.
Am I Eligible?
If you're applying for finance, you need to:
Spend a minimum of £500
Be at least 18 years of age
Have been a resident in the UK for at least 3 years
Be in regular employment (minimum of 16 hours per week) including self-employment, or in a permanent residence with your spouse/partner who's in regular employment*
Have a credit/debit card in your name and registered to your address
Have a Bank or Building Society current account available (you'll need this in order to complete direct debit instruction)
Be in regular employment* including self-employment, or in a permanent residence with your spouse/partner who is in regular employment, or be receiving a pension or a disability benefit
How does this work?
When you're in the basket, simply fill out your address and contact details, then click the 'Pay By finance' button. You will be now prompted to select the duration of the finance you would like to apply for, then press "Apply for finance". You will now be directed securely to the finance application page.
Simply fill out the finance application, choose the desired level of finance, and wait 10 to 20 seconds for the credit decision.
We then receive notification from the finance provider with the outcome of the application
Providing the application is successful we dispatch your items in the specified lead times!
Interest-Free Option can't be used with any discount vouchers and a minimum order value of £500 is required. We can't offer discount and interest free at the same time.
FINANCE OPTIONS AVAILABLE
Interest-Free Finance
The interest-free finance option allows you to split your payments over a maximum of 36 months with no arrangement or early settlement fees. This option is available for orders over £500 up to a maximum lend of £25000.
| Finance Option | Term | Representative APR | Minimum spend | Deposit |
| --- | --- | --- | --- | --- |
| Interest Free Finance (6 Months) | 6 Months | 0% | £500 | £0 |
| Interest Free Finance (10 Months) | 10 Months | 0% | £750 | £0 |
| Interest Free Finance (12 Months) | 12 Months | 0% | £1000 | £0 |
| Interest Free Finance (24 Months) | 24 Months | 0% | £2500 | £0 |
| Interest Free Finance (36 Months) | 36 Months | 0% | £5000 | £0 |
Classic Credit
The classic credit option allows you to split your payments over a minimum of 24 months to a maximum of 48 months at 9.9% APR representative. The loan amount and total interest are spread out equally over the chosen repayment period. There are no arrangement or early settlement fees. This option is available for orders over £250. Maximum loan value: £25000.
| Finance Option | Term | Representative APR | Minimum spend | Deposit |
| --- | --- | --- | --- | --- |
| Classic Credit 24 Months 9.9% | 24 Months | 9.9% | £250 | £0 |
| Classic Credit 36 Months 9.9% | 36 Months | 9.9% | £250 | £0 |
| Classic Credit 48 Months 9.9% | 48 Months | 9.9% | £250 | £0 |
V12 Retail Finance FAQ's
What type of credit options do you offer?
Depending on the total cost of your order, we offer Pay Monthly over 6, 10, 12, 24, 36 months interest free or 24, 36 and 48 months at 9.9% APR (subject to status).
Is there a minimum order value for credit applications?
Yes. Credit is only available on orders of £500 or more for interest free purchases and over £250 for interest bearing credit purchases.
How do I apply for credit?
To apply for finance simply select the pay by finance on the Payment Method section of the checkout process or call our Finance Hotline on 01235 834831 to complete your application over the telephone with one of our advisers. It's important you use your full name and address details and make sure everything is spelt correctly.
When can I apply for finance?
Finance can be applied for 24 hours a day, 7 days a week through our website. Our sales Hotline is open 9.30am - 9.00pm Monday to Saturday, simply call 01235 834831 to speak to one of our team members.
What is the finance application processing time?
With most applications, we expect that you will be given an acceptance or decline decision within 10-20 seconds. In some cases, the decision may come up as "referred". You will then be contacted for further information. Once the underwriters have made a decision you will receive an email confirming their decision. Underwriting hours are 8am to 8pm, Monday to Friday, 9am to 6pm on Saturday and 10am to 5pm on Sunday & Bank Holidays. If your application is referred outside of these hours then you may have to wait until the next working day for the decision.
What happens next if my application is approved?
If your application is approved, we will proceed with preparing your order for delivery within our specified lead times.
Are my personal details secure?
Yes, our website uses the latest 256-bit high-grade encryption to protect you. There have been no documented cases of credit card fraud using our shopping system over the Internet.
What happens if my application is not approved?
We work with several lenders to give the best opportunity for your finance application to be approved however this cannot be guaranteed. If our credit providers are unable to approve your application, you will have the option of choosing an alternative method of payment (i.e., credit/debit card or BACS). If you have paid a deposit this will be refunded to you, should you not be able to proceed with your order.
What information do you need from me?
For a decision on your credit application, you will need to provide us with your personal contact details, residence, employment and bank details (including bank account number and sort code). Having this information to hand will speed up your application if you apply through our Sales Hotline on 01235 834831.
How do I make payments to my finance agreement?
Once we have delivered your furniture, we will notify your lender who will activate your agreement. The lender will provide you with your 1st payment date details.
Regular payments must be made by direct debit however you can make additional repayments as you wish by contacting the lender directly.
Alternatively, you can contact our customer service team on 01235 834831 who will be able to advise you of the contact details for your lender.
Can I change my direct debit date?
After your first payment has been made you may contact your lender directly to change this date to a more convenient date. This is subject to the agreement of your lender.
How long will it take to provide me with a decision on my application?
In most cases your application decision will be advised to you instantly. There may be occasions where your application decision will take a little longer if our lenders require further information. We will ensure that you are kept up to date with your application.
What if my application is declined?
Should V12 decline your application they are unable to share the reason for the decline with you or us.
They will give you the contact details for the credit reference agency used. They will also give you information on how to appeal the decision if you wish to discuss the matter further. Please note that V12 is unable to discuss this over the telephone. You should also note that each lender applies its own credit score to applicants so if you have recently been accepted for credit elsewhere this does not necessarily mean that appealing the decision on this basis alone will result in a change of decision.
Will applying for finance delay my delivery?
Your delivery will be arranged once your finance agreement has been verified and received by us. Our delivery company will be in contact with you directly to arrange a suitable day and time for your delivery.
What happens if I change my order – will there be a further credit check?
If you need to amend your order, we will contact you to discuss the options available to you. This will depend on whether your order value has increased or decreased. Please send us an email to [email protected] with details of the changes you wish to make.
If I repay early, how much interest will I be charged?
If you choose our Pay Monthly option and wish to repay in full after you have received delivery of your furniture you should contact your lender who will be able to provide you with the full details of any settlement amount inclusive of any interest and fees.
Finance provided by V12 Retail Finance Limited. Rates of finance offered in the online finance calculator are based on specific product(s) and can be applied for once this item(s) has been added to basket. When adding multiple items to the basket it is possible that promotional rates may change or that non-financeable products will be added to your required deposit payment in full, depending on items added.
SWJ UK Ltd t/a Oak Furniture House is registered in England and Wales (06611942). Registered Office: Unit 2, H4 Building, Milton Road, Didcot, OX11 7HH. SWJ UK Limited t/a Oak Furniture House acts as a credit broker and offers credit products from V12 Retail Finance or New Pay. SWJ UK T/a Oak Furniture House is authorised and regulated by the Financial Conduct Authority. Our registration number is 650857. Credit provided subject to age and status.
V12 Free Interest Finance cannot be combined with any discouts and promotions active on the website.